Princess seamless pattern with unicorn, swan, castle and rainbow. Vector illustration of a girl in a fairy kingdom in a hand-drawn cartoon style. The pastel palette is ideal for baby clothes textiles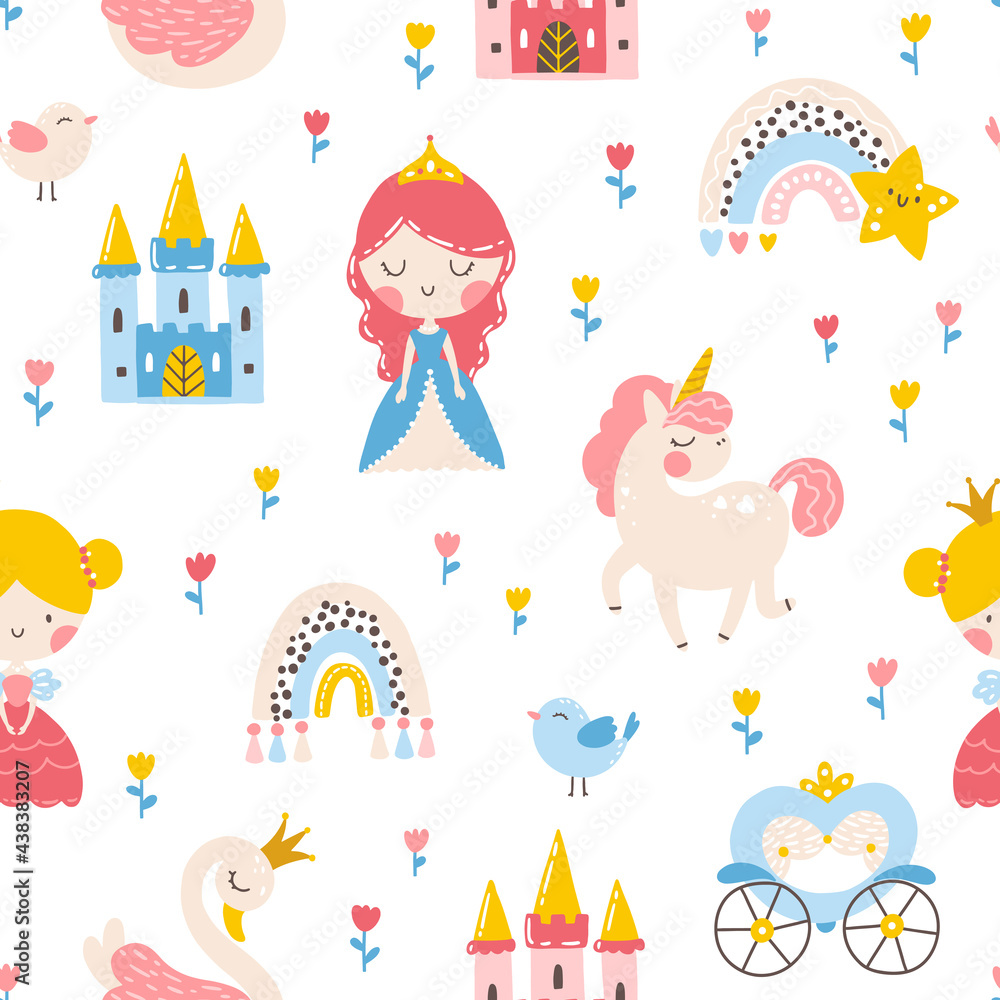 The dimension(s) you entered are less than 24".
Are you sure you have entered the correct measurements ?