Children's World Map. Travel around the world play mat for Kids. Baby land map vector seamless pattern. Kid carpet with cute doodle roads, nature, city, village, forest, sea and wild animals etc.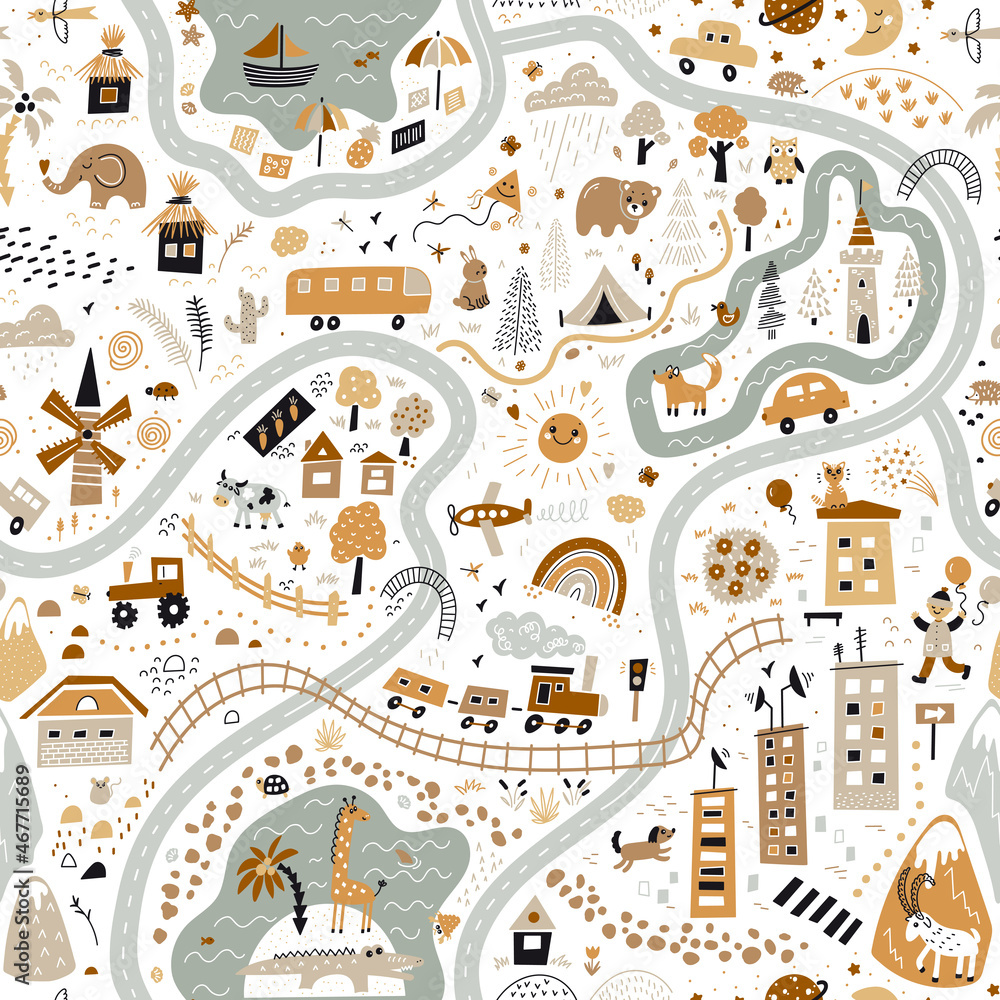 The dimension(s) you entered are less than 24".
Are you sure you have entered the correct measurements ?