Signature Images by
MALO - France MALO
Studies: Visual Arts, Communication, Cinema and Literature at Beaux-arts de Genève Switzerland, Université du Québec à Montréal and Sherbrooke Canada, University of Los-Angeles in California , Santa-Monica College and Pennsylvania Academy of the Fine Arts USA.
---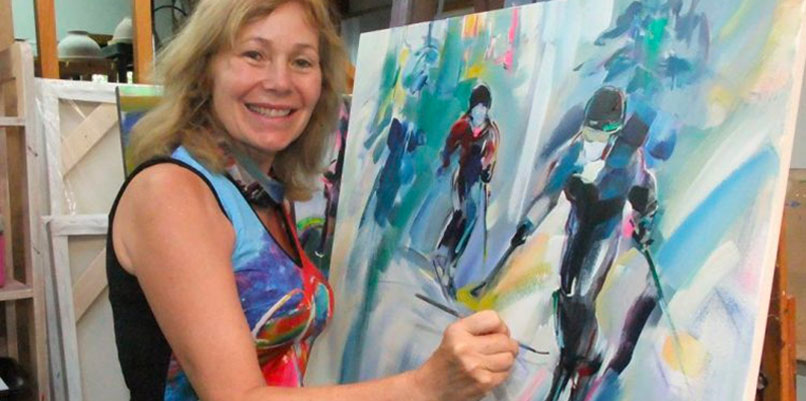 As a professional and multidisciplinary artist, she has won numerous National and International Awards and Honors including:


Grand Master AIBAQ 2019.
Official Artist Federation Quebecoise des Sports Cyclistes FQSC 2016.
Leonardo da Vinci & Canaletto Prizes Italy 2016.
Aralya Editions Prize France-Italy 2015.
Premio de la Critica & Sandro Botticelli Prizes Italy 2015.
Lifetime Achievement Award Fine Arts Who's Who USA 2014.
Artist of the Year AIBAQ 2013.
David-Nillet Prize SNBA Paris 2013.
Canada-Europe Television's Residences for International young artists 1974-75-77-78.
---
Testimonials
"France Malo creates exuberant figurative compositions with an abstract approach to the form that culminates in truly innovative contemporary artworks..."
Amsterdam Whitney International Fine Arts


"The lines drawn by France Malo cannot be placed in any Cartesian axis. The artist elaborates a "signic" and chromatic geometry. New visual architectures make their appearance and fascinate the look of the observer, which cannot do anything but look with admiration to the painting of this great interpreter of the contemporary art."
Salvatore Russo Art Critic Italy.
---